Ya the title is from Next To Normal. Not original. But fitting.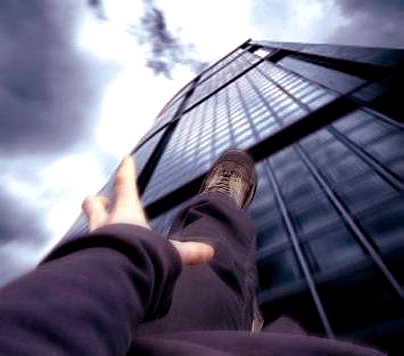 My therapist once asked me "what does it feel like when you experience a fall from a manic state to a depressive one?" I couldn't answer the question at first. Truly its a very difficult feeling to explain but all I could compair it to was this: "its like when you go up to read a cast list after an audition and your body is full of energy and then whether the outcome of this list is good or bad your body and brain sort of just.... release. And then after that its a little different from the cast list thing. I feel no hope as my mind sort of falls out of an extreme high and crashes into a very dark place." I know it sounds crazy but thats the only way I can make it make sense out loud.
Ever since about three o'clock this afternoon I have been falling. And one thing I've been working on is really examining what my body goes through when I experience emotion and what helps. I haven't found a cure but I have found what helps ease the fall a little. Music. Its really the only thing in this whole world that can have complete control over my crazy emotions. All I have to do is turn on "september" by earth wind and fire and suddenly the emotional fall becomes more gradual. Less painful. And more managable.
Life can be hard sometimes. Its full of
difficult decisions, painful memories, and heartache
. But I've learned that sometimes the only thing in the whole world that can catch me when I'm falling is EARTH WIND AND FIRE. A song, a stupid little melody and some meaningless lyrics, can change my perspective in an instant. And suddenly life is full of
opportunities, learning experiences, and love
.
http://www.youtube.com/watch?v=nfLEc09tTjI